Installation of customized PET reinforcement panels in harbor seawall construction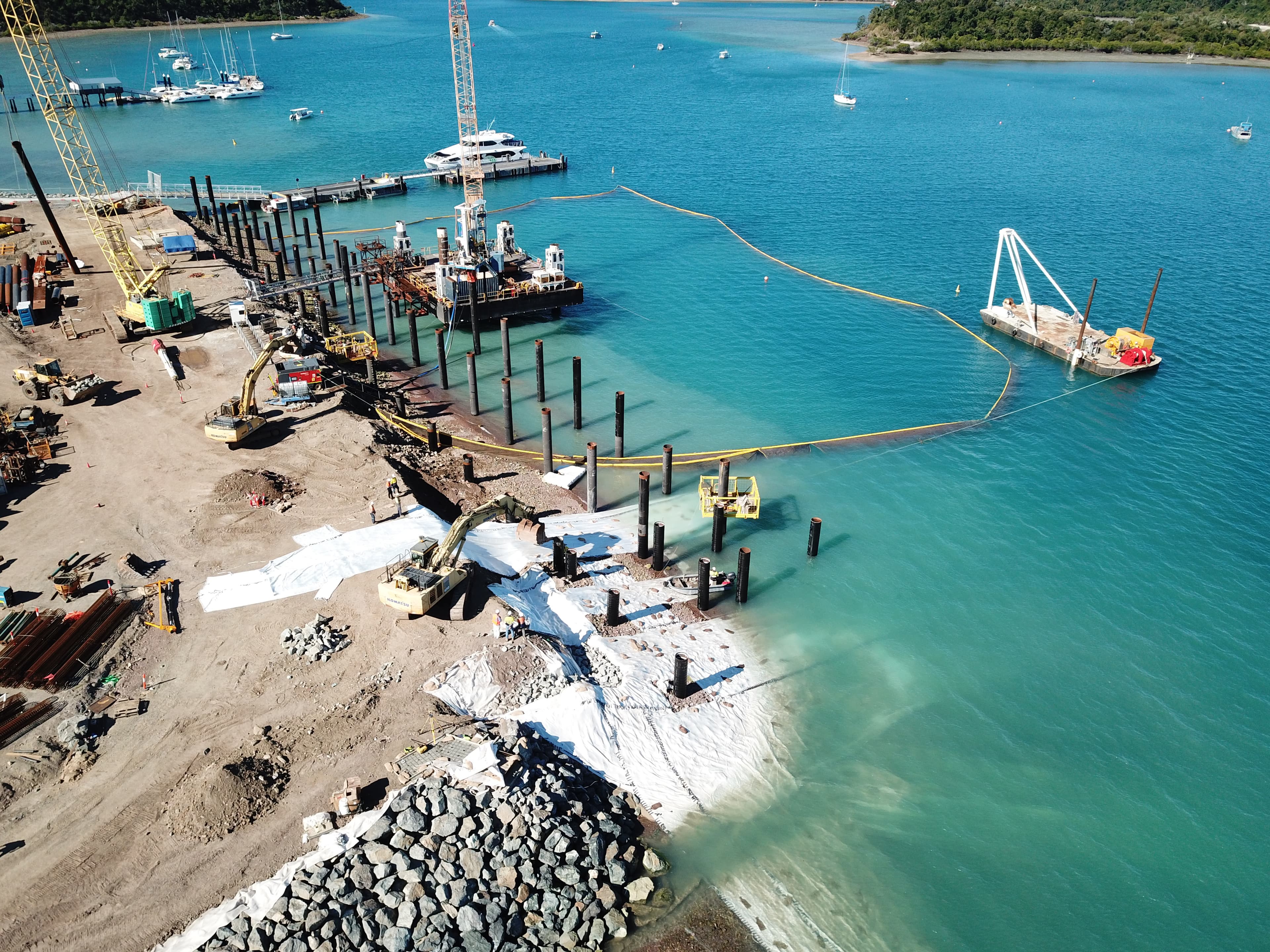 Installation of customized PET reinforcement panels in harbor seawall construction
Overview
Shute Harbor, an important gateway to Whitsunday Island hotels and the Great Barrier Reef, was severely damaged by Cyclone Debbie in March 2017. As part of the reconstruction efforts, the seawall and jetties required a major redesign and reconstruction.
The Challenge
In a groundbreaking application for Australia, customized panels of MIRAFI® PET2000/100 geotextiles were used as reinforcement under a rock amour revetment. These panels were designed to accommodate differential revetment subgrade settlements and withstand hydraulic and storm surge demands.
Design considerations:
The design called for specially fabricated geotextile panels that were securely connected to each other. The panels needed to be installed along the revetment and seabed without exerting lateral pressure on the supporting piles. Additionally, the panels had to adapt to varied soil conditions and meet specified connection strengths.
Solution
The construction process:
To meet these requirements, Solmax supplied specially fabricated MIRAFI PET 2000/100 kN/m (450 lb/ft) panels. Each panel was custom-made in length and profile to ensure that the fabric remained under tension without affecting the piles. The panels were designed with an innovative interconnected loop system, allowing positive connections both above and below water. Extensive dialogue with the contractor and consulting engineer, along with pre-delivery testing, ensured that the proposed solutions met the technical requirements and installation plan.
Panel delivery and installation:
Each panel was delivered according to the laydown design schedule, with careful sequencing to match the installation sequence. This approach ensured smooth installation, starting with the first panel unloaded on site. Despite encounters with a saltwater crocodile and a hammerhead shark, the installation of MIRAFI PET 2000/100 geotextiles proceeded as planned and was successfully completed.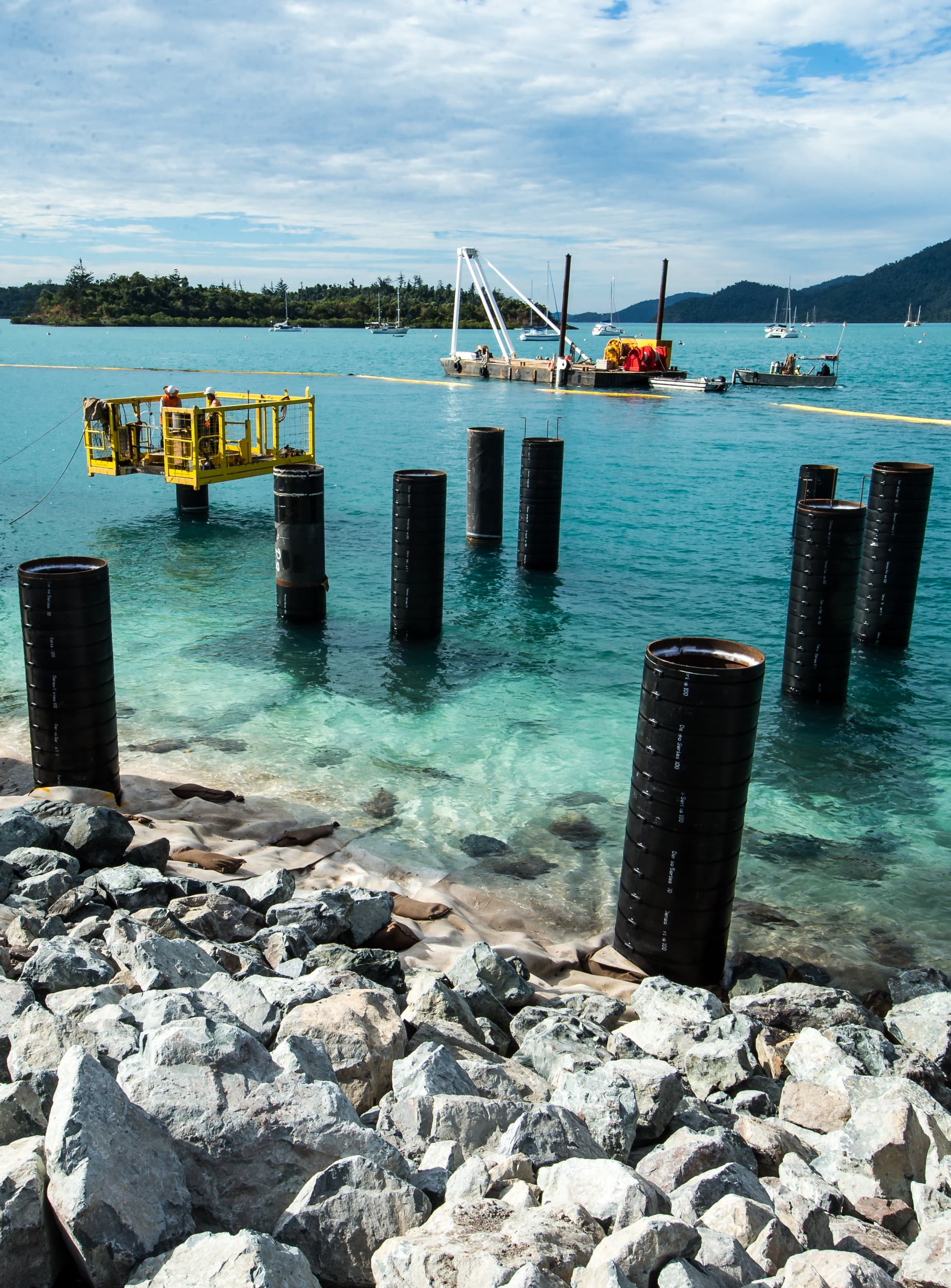 SHUTE HARBOR, QUEENSLAND, AUSTRALIA 1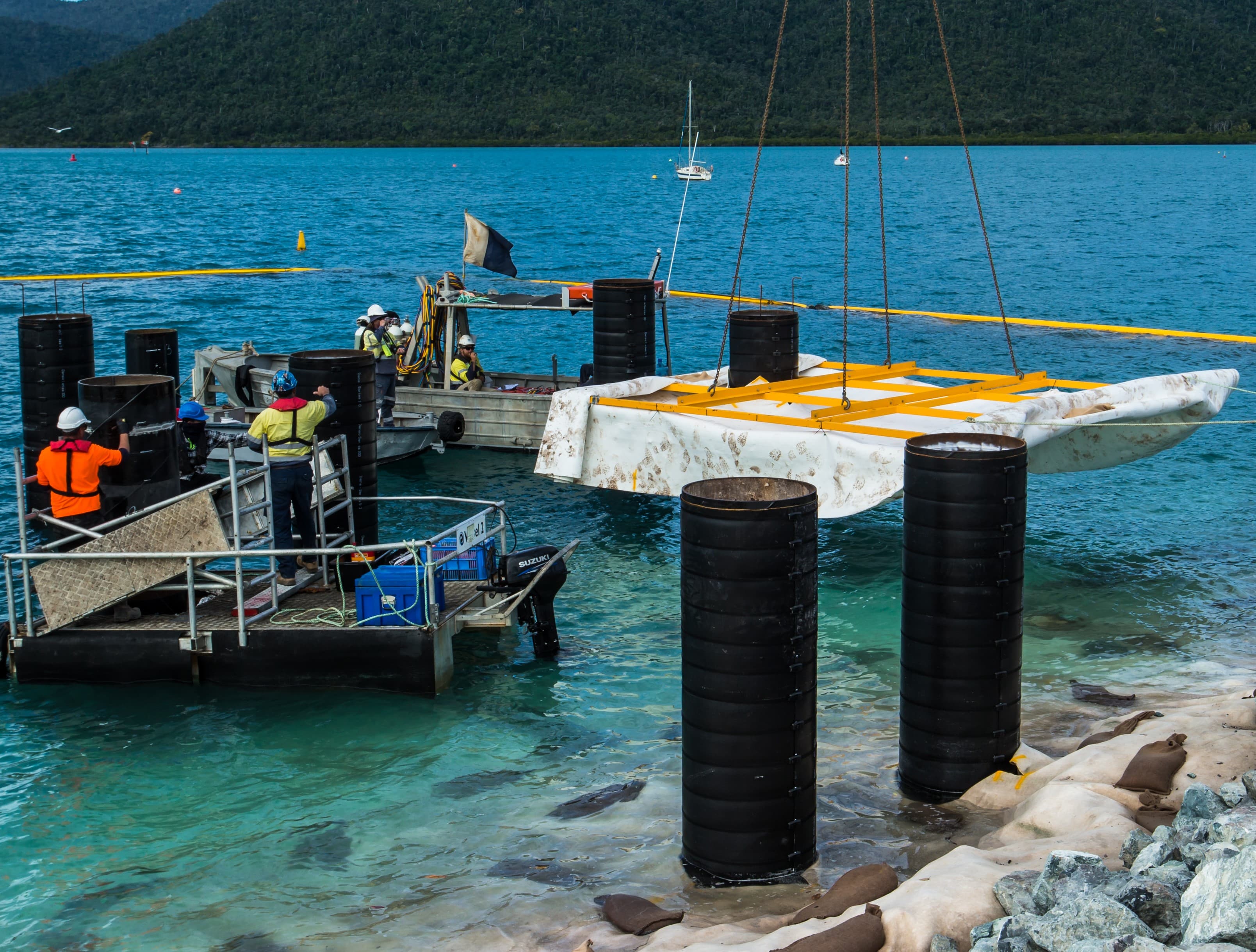 SHUTE HARBOR, QUEENSLAND, AUSTRALIA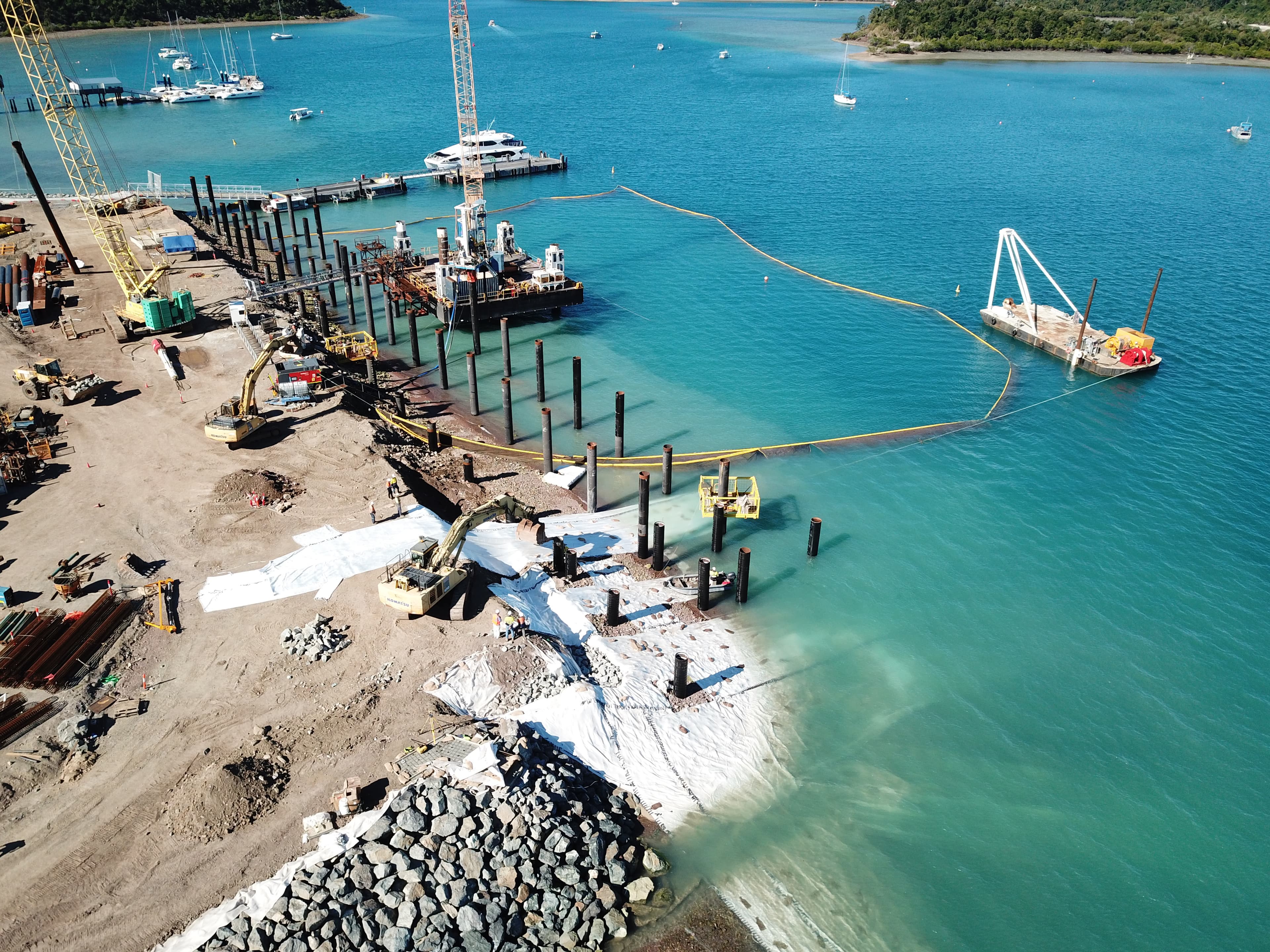 SHUTE HARBOR, QUEENSLAND, AUSTRALIA