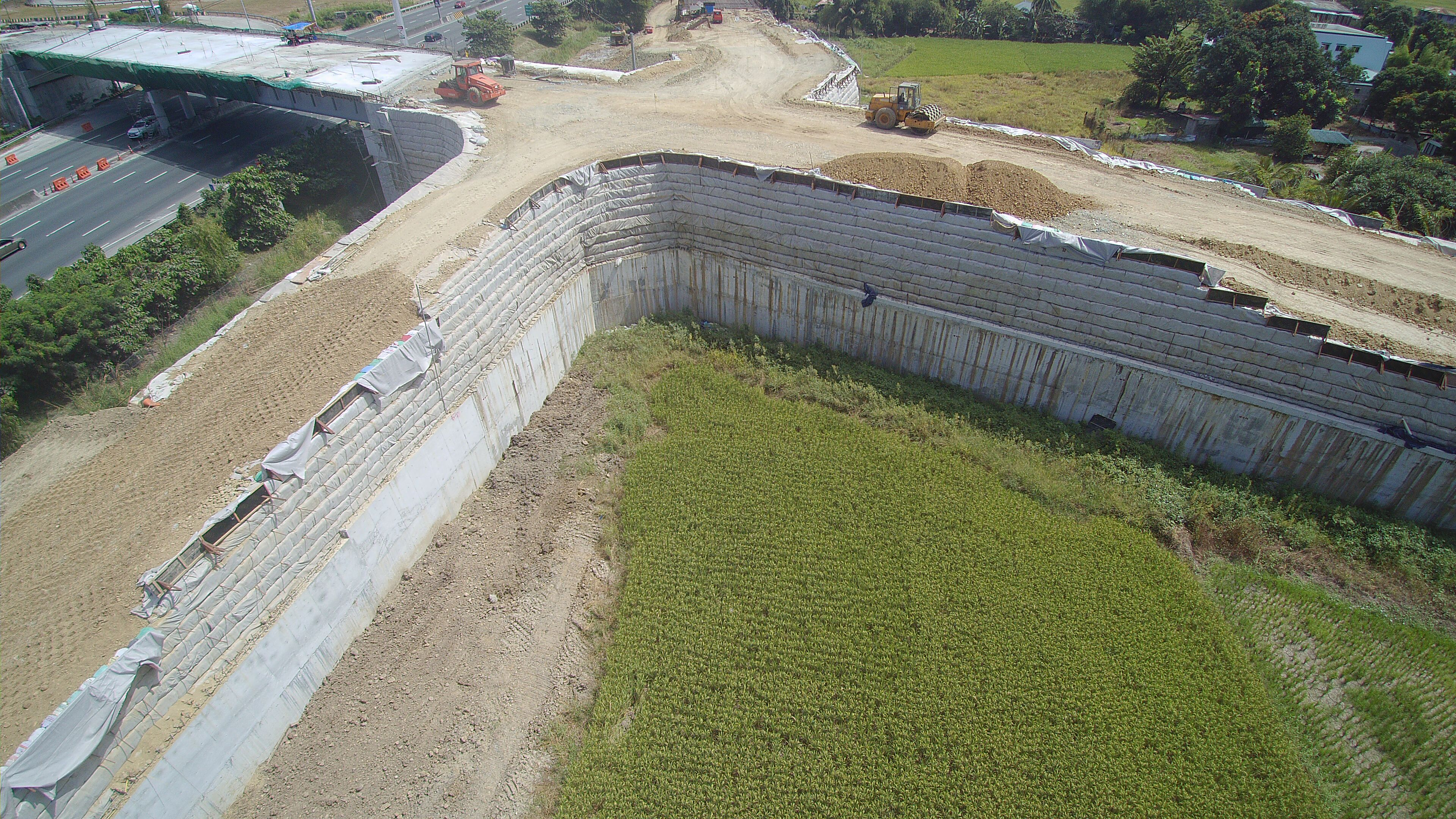 Efficient bridge abutment with a mechanically stabilized earth wall using MIRAFI
Overview
The NLEX-Ciudad de Victoria Interchange project aimed to improve mobility and accessibility in Bulacan, connecting Bocaue, Sta. Maria, Pandi, Norzagaray, Angat, and nearby towns. The bridge abutment construction had to be completed within a tight deadline of less than 10 months, and the challenge was that the abutment needed to be built on soft foundation soil.
Challenge
Design & Construction:
To meet these requirements, the chosen design for the project was a Mechanically Stabilized Earth Wall using MIRAFI® Polyfelt PEC Series composite geotextile. This system allowed the use of on-site soil backfill, as the composite geotextile had excellent drainage properties and could reinforce finer-grained soils. The installation process was straightforward, involving laying the geotextile horizontally on the prepared surface with slight tensioning, followed by placing and compacting the backfill soil.
Solution
The Mechanically Stabilized Earth Wall system proved to be the preferred choice for both designers and contractors. Its advantages included an easy and rapid construction technique, superior performance properties of the geocomposite, and cost-effectiveness.
Please note that imperial conversions for measurements were not provided in the original text, so no conversions are needed in this case.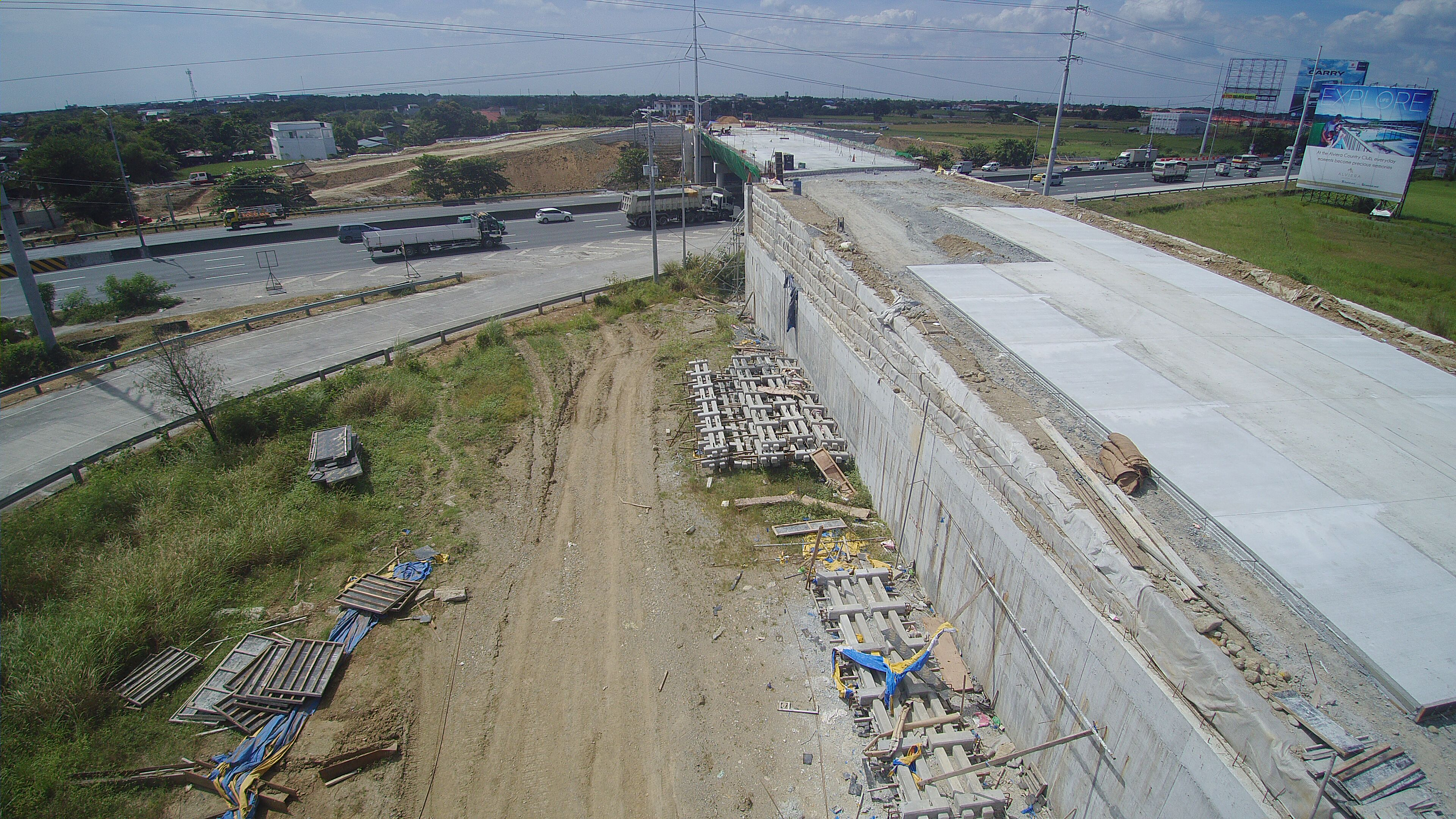 NLEX-CIUDAD DE VICTORIA INTERCHANGE, BULACAN, PHILIPPINES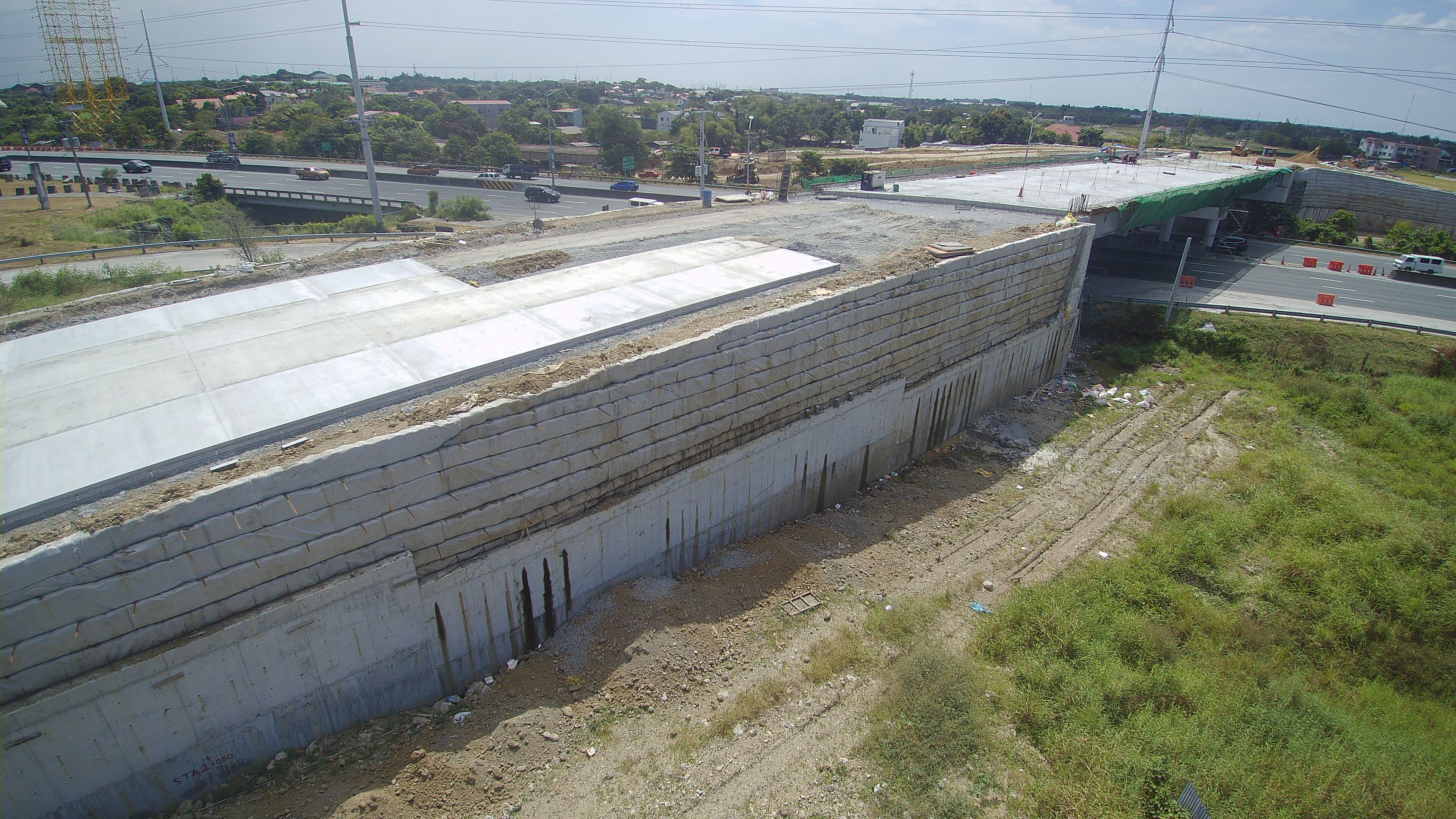 NLEX-CIUDAD DE VICTORIA INTERCHANGE, BULACAN, PHILIPPINES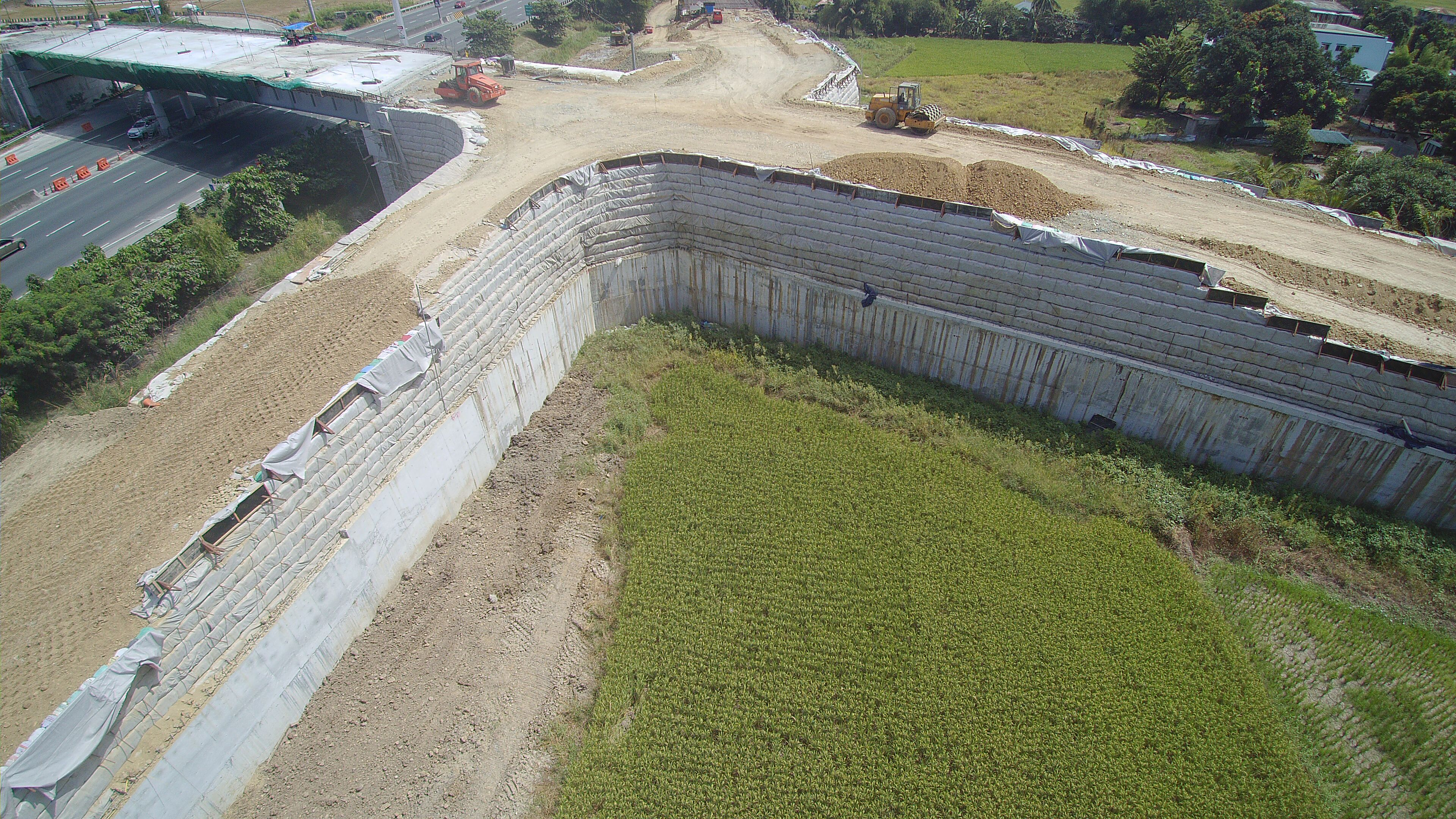 NLEX-CIUDAD DE VICTORIA INTERCHANGE, BULACAN, PHILIPPINES
NLEX-CIUDAD DE VICTORIA INTERCHANGE, BULACAN, PHILIPPINES