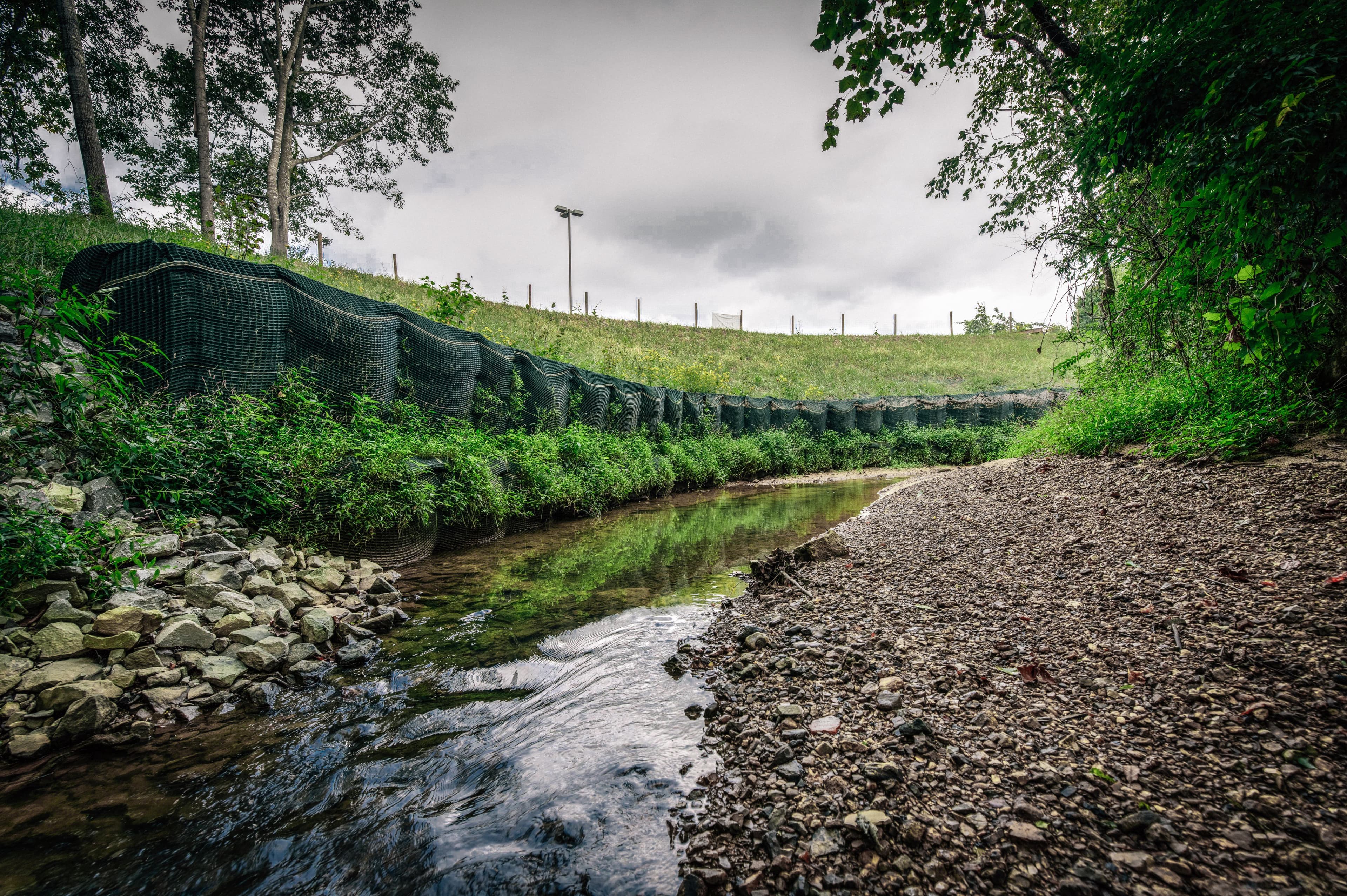 PROPEX® Scourlok® is a robust Engineered Bank Stabilization System designed to resist extreme hydraulic stresses and protect shorelines and embankments while promoting vegetation. It was developed for applications that need below water scour protection in addition to slope stabilization and erosion control provided by PROPEX Armormax® and PROPEX Pyramat® Engineered Earth Armoring Solutions. 
Key points:
Enhances water quality by increasing pollutant and nutrient removal.

Yields a vegetated solution that is more aesthetically pleasing than traditional hard armoring solutions.

Resists extreme hydraulic stresses, protecting vegetated an un-vegetated shoreline applications.

Can be installed below or above water to fully armor the entire shoreline.

Units can easily be connected and contoured to accommodate projects of any size.

Can be combined with other PROPEX Engineered Earth Armoring Solutions such as Armormax to optimize design.

Units can be filled with in-situ soils, eliminating the cost of importing fill material to a jobsite.

Units ship pre-assembled for fast and easy installation, reducing overall installation costs.
Applications
Retaining walls, reinforced slopes & berms

Shoreline protection & stabilization