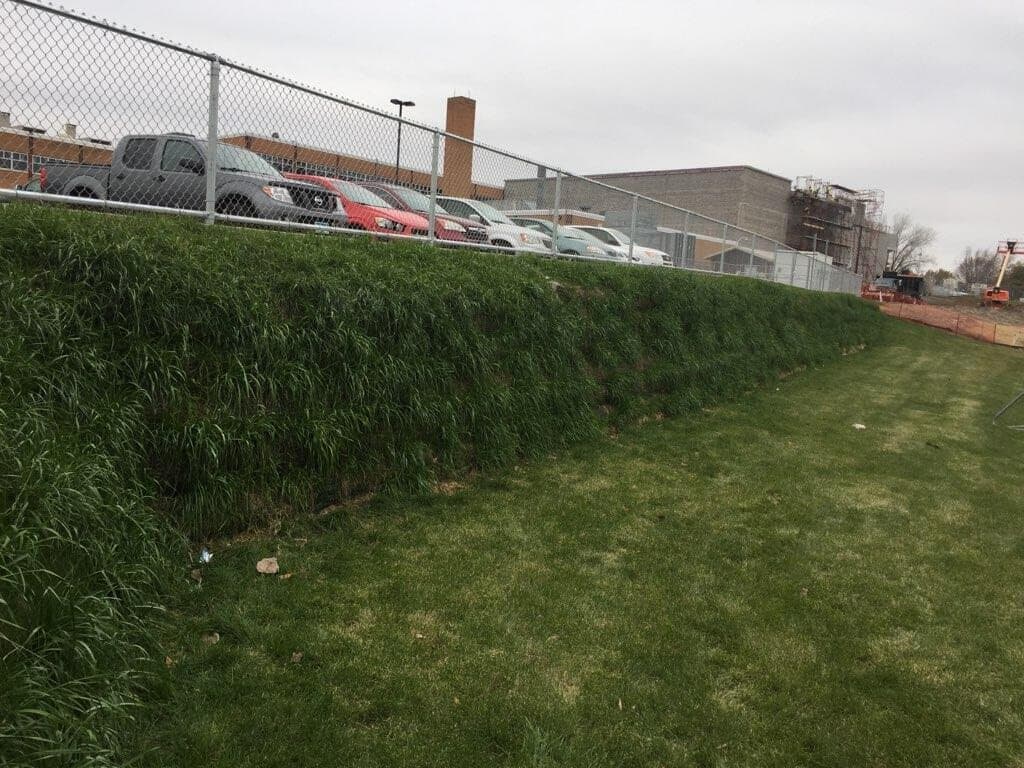 Reinforcing slopes in parking lot
Overview
In 2019, Edgewood Middle School underwent renovations and expansion, including the construction of a new parking lot. To utilize the available property, a wall was needed to create a level surface area for the parking lot. 
Challenge 
PROPEX® Pyrawall®, an engineered wrap-face vegetated solution for constructing reinforced-soil walls and steepened slopes, was selected to reach the desired grade. Initially a modular block wall was considered, but PROPEX Pyrawall was selected because it was a more cost effective and environmentally friendly solution. 
Solution
Eight, one foot, PROPEX Pyrawall lifts were constructed to raise the grade for the new parking lot. The wall was fully vegetated within four months of construction, and now blends with the current landscape.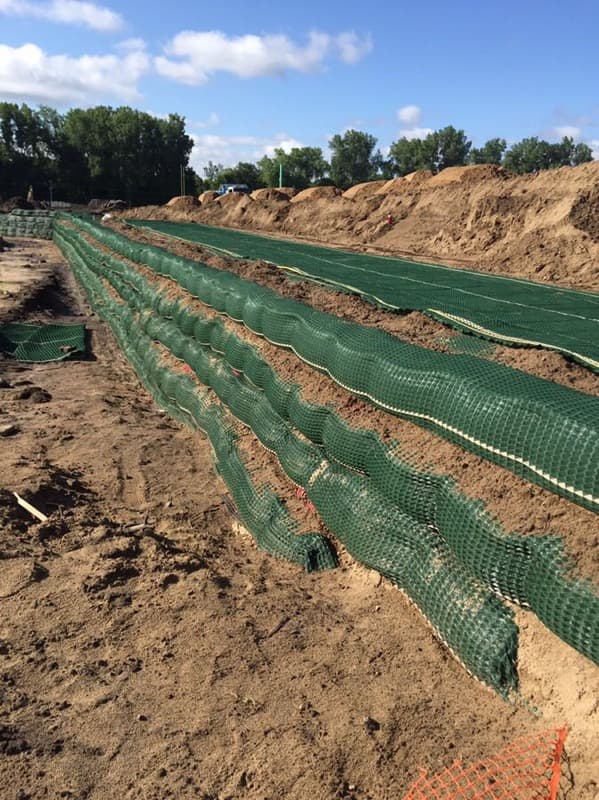 Edgewood Middle School, Minnesota Slope stabilization PROPEX Pyrawall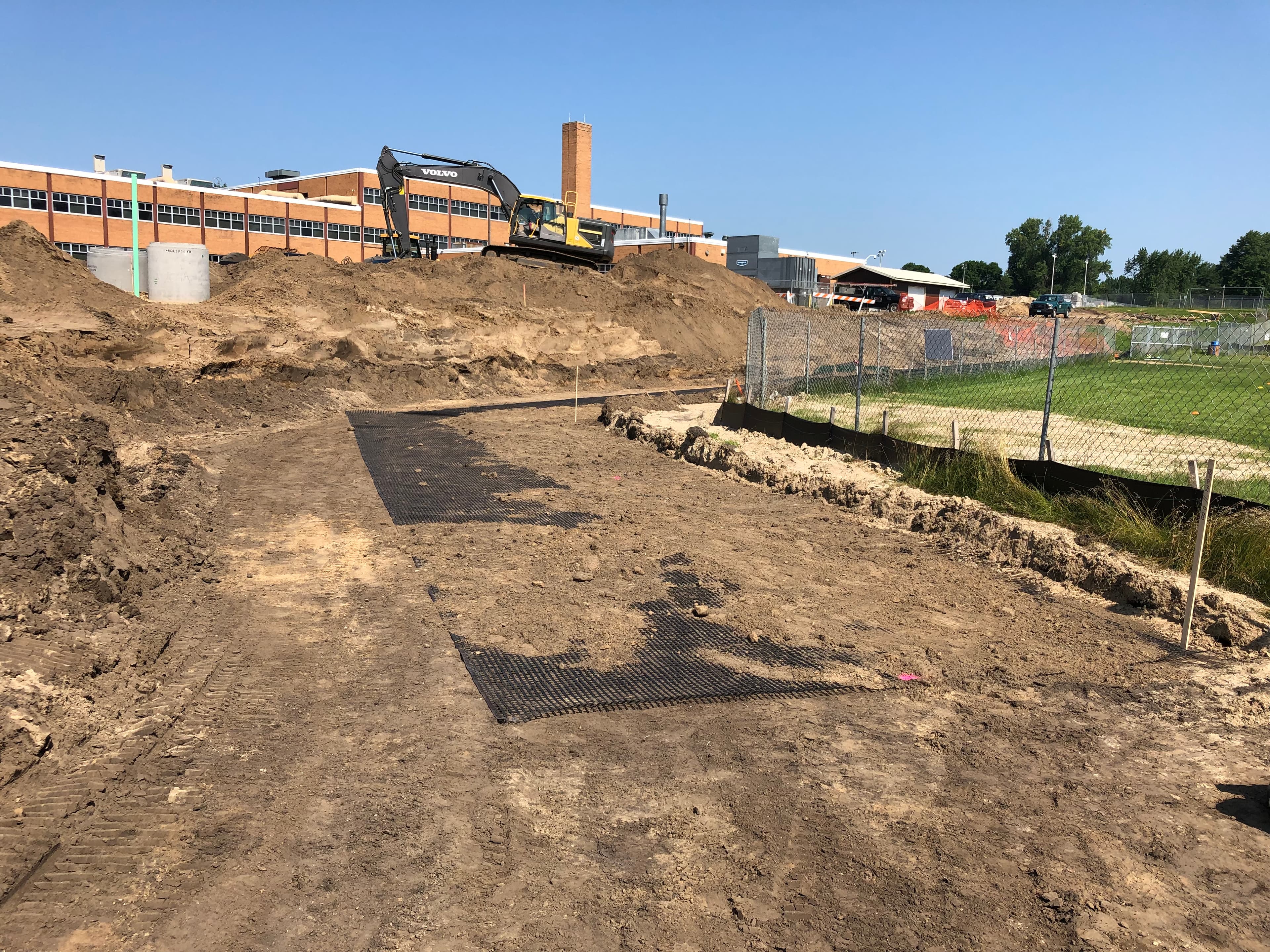 Edgewood Middle School, Minnesota Slope stabilization PROPEX Pyrawall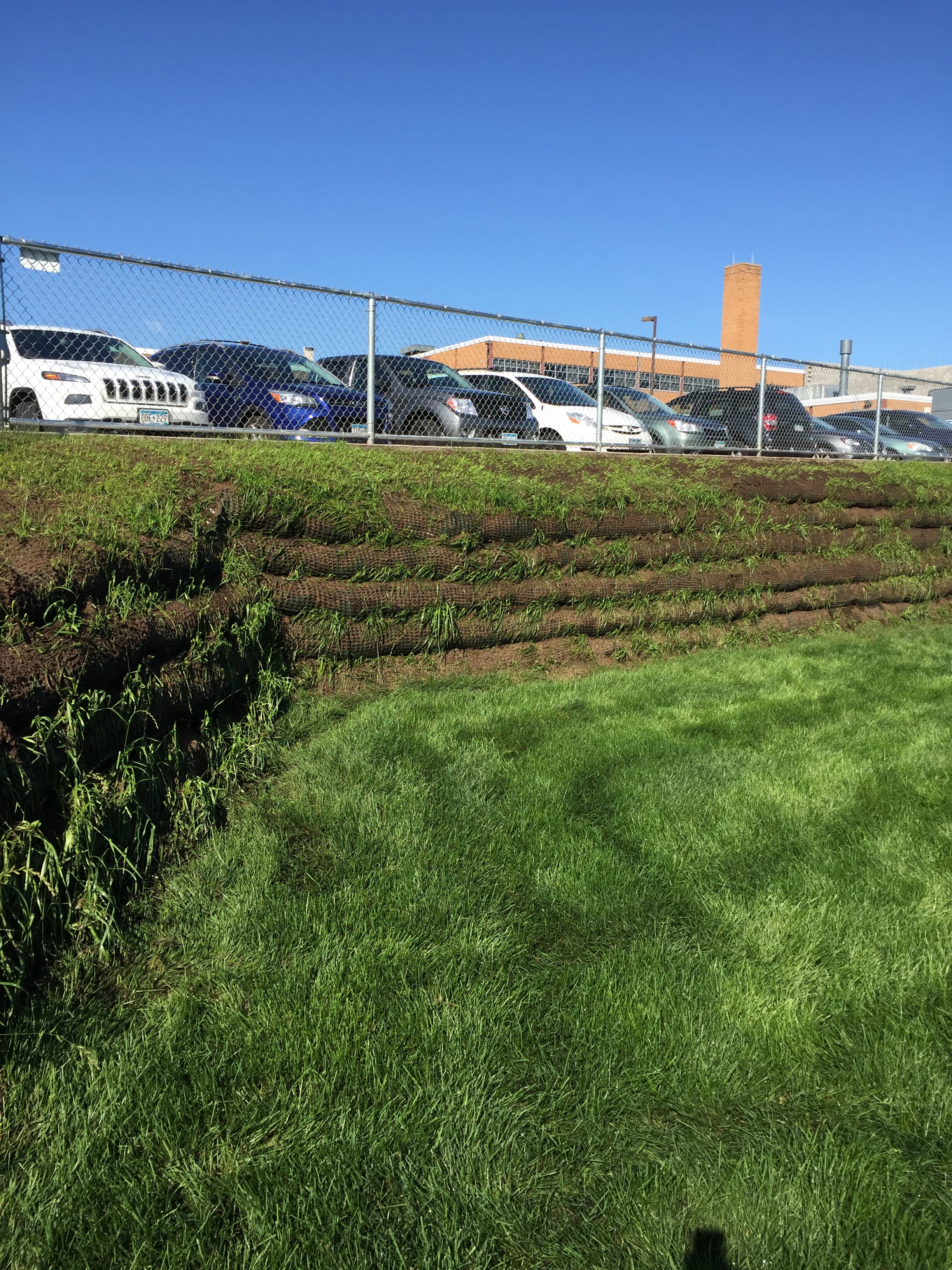 Edgewood Middle School, Minnesota Slope stabilization PROPEX Pyrawall