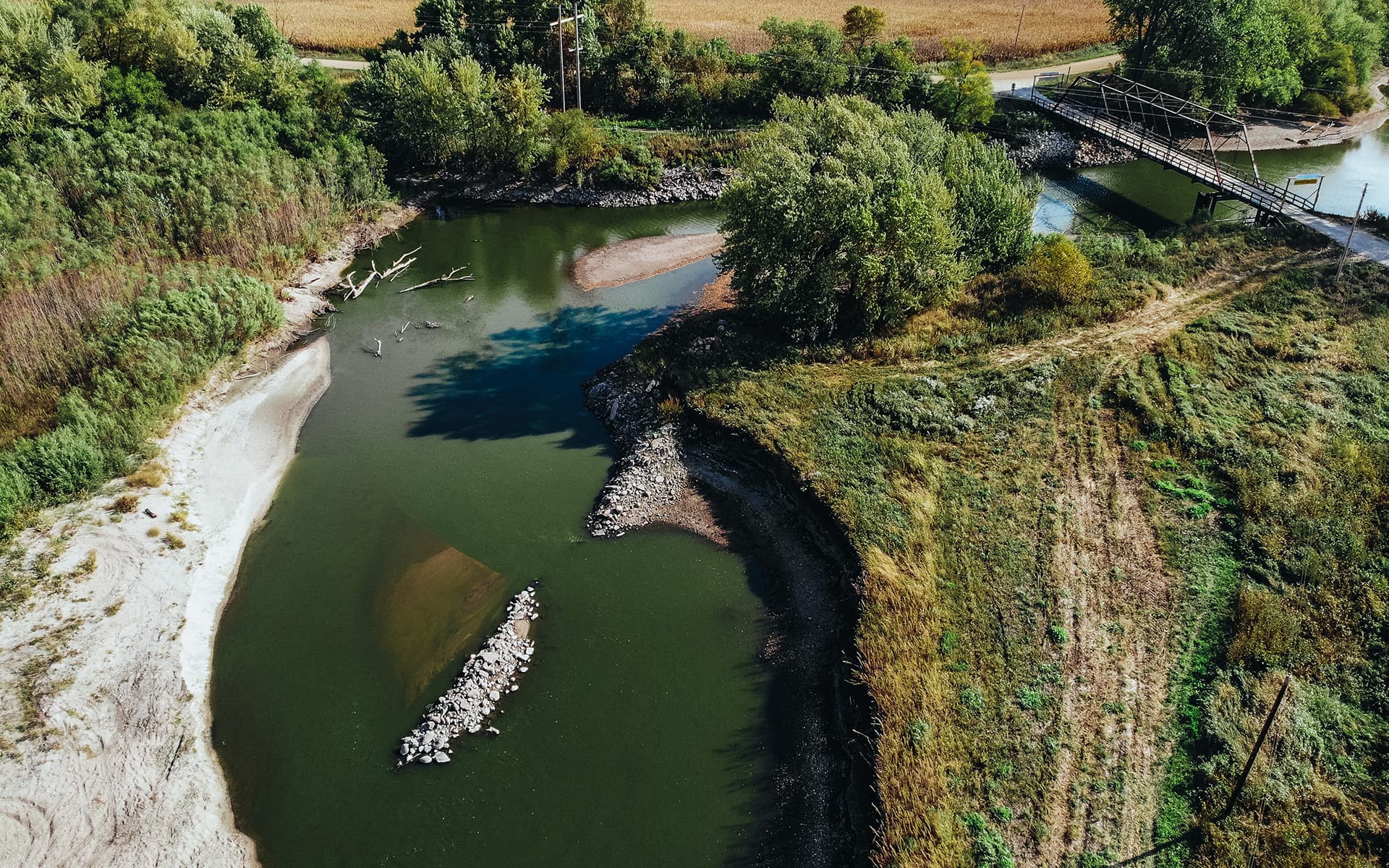 How resilient flood mitigation protects the Louisiana levee system
On the 16th anniversary of Hurricane Katrina's devastating strike on Louisiana, Hurricane Ida hit just 40 miles (64 km) away. Both storms had striking similarities, prompting many to draw parallels. However, measures taken after Katrina have proved effective in mitigating destruction. 
After Hurricane Katrina's widespread destruction in 2005, the U.S. Army Corps of Engineers (USACE) initiated one of America's largest public works projects. The goal was to establish the Hurricane Storm Damage Risk Reduction System (HSDRRS) to defend the greater New Orleans Area against 100-year storm surges — surges with a 1% annual occurrence probability. 
A primary challenge was defending levees from erosion due to wave overtopping, which could potentially breach the levees. Notably, Katrina's 28 to 30-foot (8.5 to 9.1 m) storm surge caused severe levee erosion, leading to breaches that flooded approximately 80% of New Orleans. 
To strengthen the levees, USACE used High-Performance Turf Reinforcement Mat (HPTRM). This protection spanned from the flood side across the levee top and extended beyond the grade brake. The selected HPTRM, PROPEX® Armormax®, paired with Engineered Earth Anchors, anchors soil and safeguards against hydraulic stresses. 
To confirm PROPEX Armormax's capability, USACE collaborated with Colorado State University to construct a wave overtopping simulator. Tests confirmed PROPEX Armormax's effectiveness in enhancing levee strength and promoting vegetation growth, reducing breach risks. 
When Hurricane Ida struck on August 29, 2021, the reinforced levee system held firm. The Southeast Louisiana Flood Protection Authority East reported zero breaches or overtopping within the HSDRRS. Moreover, PROPEX Armormax has previously withstood Hurricane Ike and Hurricane Isaac's impacts on the Penn Levee.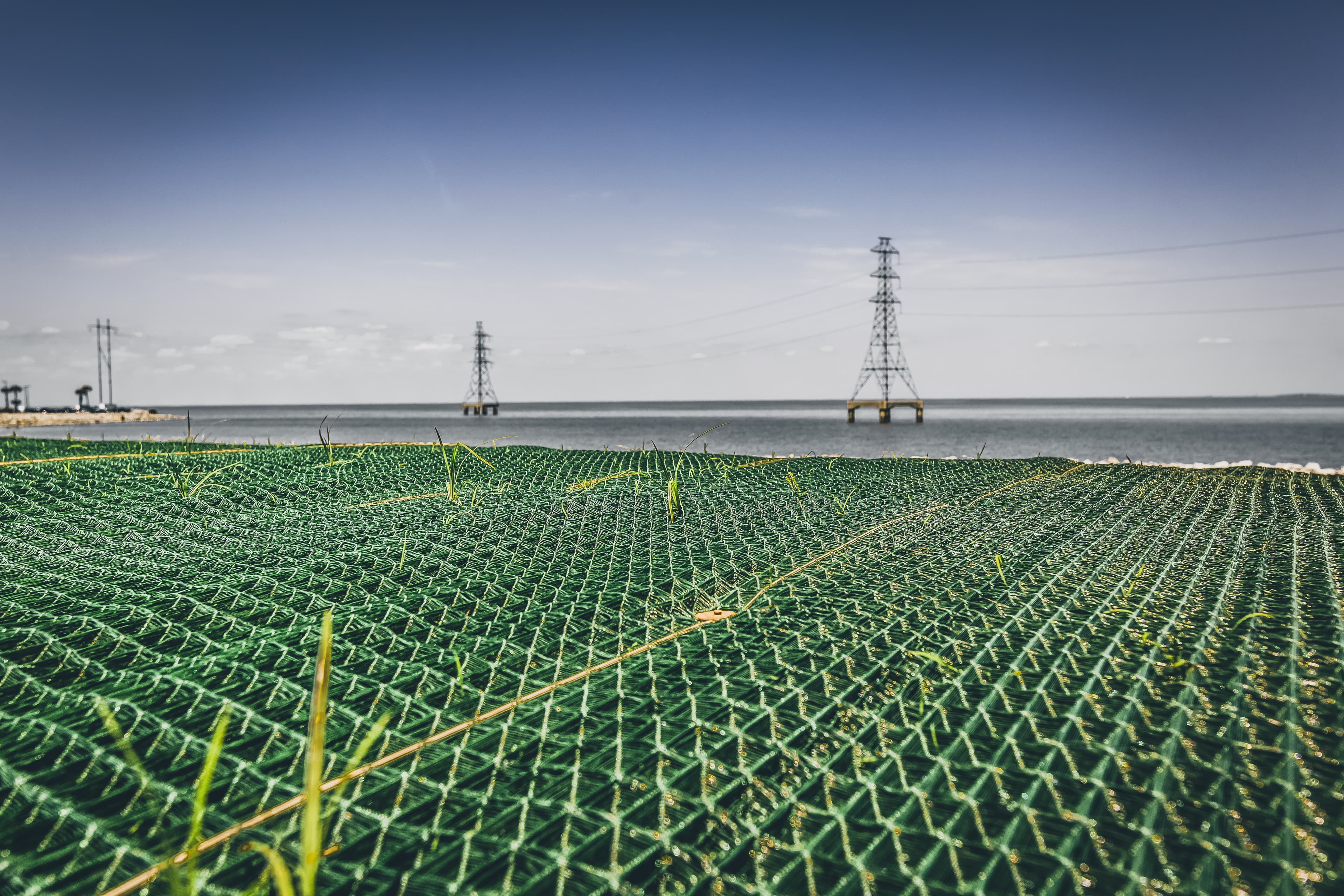 How resilient flood mitigation protects the Louisiana levee system
Over 14 years, Propex and USACE's collaboration has seen PROPEX Armormax stabilize over 100 miles of levees in New Orleans. Its success has led to its use on river levees and canals nationwide. 
Recent data highlights that 99% of U.S. counties faced significant flooding in the past 25 years, with 33 billion-dollar flood events since 1980. Predictions from the EPA suggest that by 2100, the average 100-year floodplain will expand by 45%. As a result, agencies are pivoting to proactive flood mitigation. For instance, FEMA's Building Resilient Infrastructure and Communities (BRIC) program emphasizes community resilience. Every dollar spent on federal mitigation grants yields an average saving of $6, while riverine flood mitigation projects deliver an estimated 7x return on investment. 
Though Hurricane Ida's damages are still being evaluated, it's expected to be among the top seven costliest hurricanes since 2000 in the U.S. The preventive actions of the USACE undoubtedly prevented even higher costs. For perspective, Hurricane Katrina remains the most expensive, with damages nearly tripling Ida's anticipated costs.