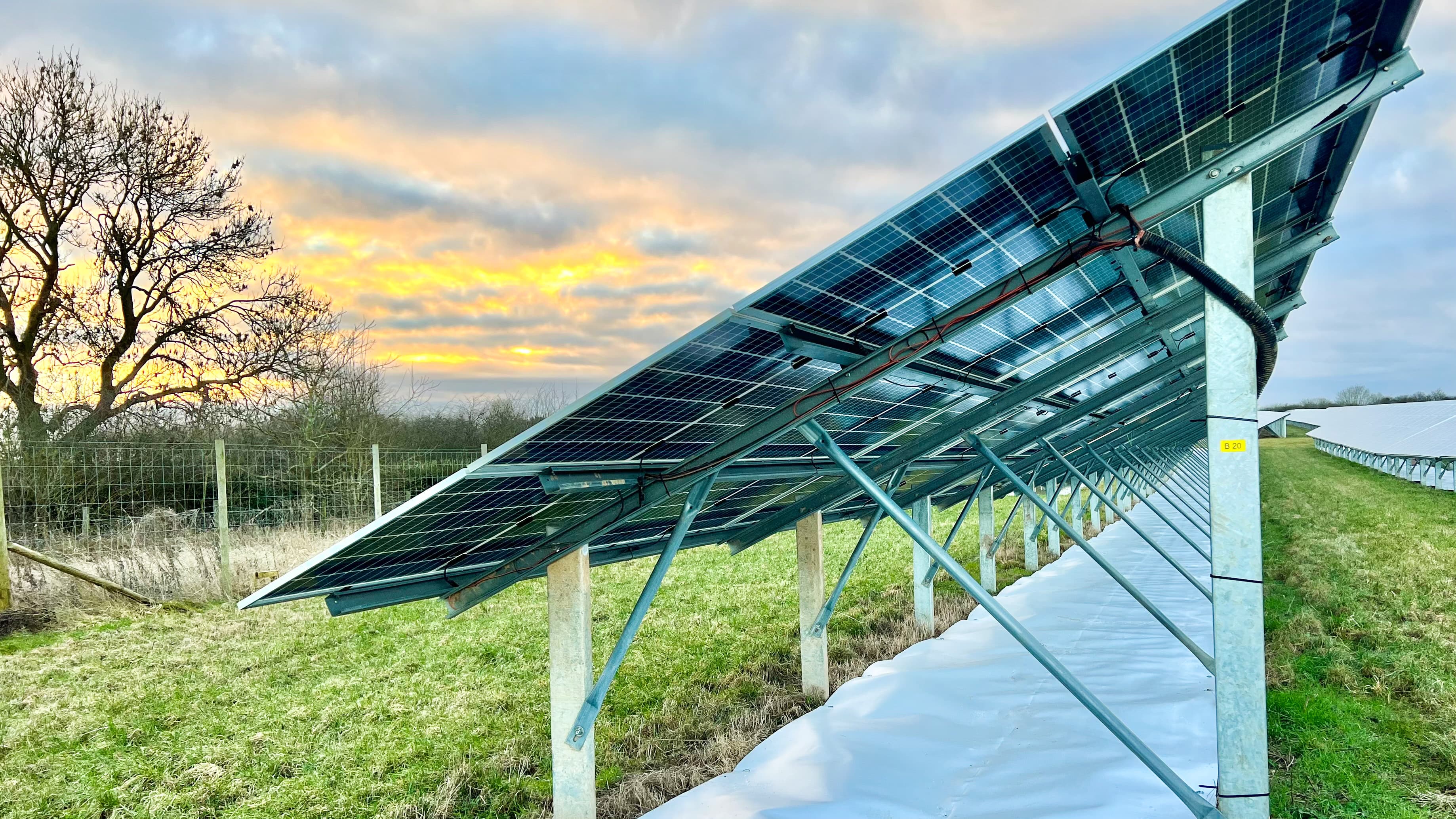 Geosynthetics – the innovation gaps and opportunities
Some see the geosynthetics industry as too big, complacent, slow to change. Is there place for innovation? At Solmax, we believe the answer is a 'yes'! In fact, we believe innovation will be critical to take the industry to the next level. The saying "if it is not broke, don't fix it" doesn't apply. That's our job – we improve, upgrade, imagine, and innovate. 
Industries are converging. Sensors everywhere tell us about our environment, the status of equipment, the performance of multi-component solutions. Artificial intelligence and machine learning help us make sense of massive data inputs, predict and plan, automate, and optimize outputs. Leaders are more informed – in real time – than ever before. As everything becomes more connected, imagine the possibilities of a minor calculated nudge at the right time. 
Geotextiles and geosynthetics have been used in engineering and construction for more almost 50 years. They provide containment, filtration, drainage, separation, protection, reinforcement, and much more. They've proven a catalyst in many ways, improving the performance of engineering and construction solutions—making them stronger, more durable and economical, enabling projects to be delivered faster and with greater ease, and improving the protection of the environment. 
So where are the opportunities to innovate in this industry? Where are the gaps? And how can we cultivate a culture of innovation across the industry to drive advances across the sector? 
Innovation gaps? 
Mining and civil engineering are two areas that are not quick to adopt new solutions, due in part to stringent legislation and slow shift of policy. However, across industries, the way we use geosynthetics now is not so different from what we did five decades ago. There's room for change.  
Few participants in the geosynthetics value chain have the capacity to fund large research projects, so there's space in the industry for really new products that can add value. Key areas that are gaining in importance are the ecological aspects of engineering and construction projects, as well as improving product performance. Cost, quality and ease of use are also areas that need to be addressed, not just in manufacturing geosynthetic products but in their use. 
There are also many opportunities arising from megatrends in other sectors. Key examples are autonomous vehicles, artificial intelligence, and sustainable 'green' trends. These are new areas where geosynthetics could be useful, but there's also the opportunity to apply solutions arising in these megatrend arenas to the use of geosynthetics. 
Innovation future 
With a string of firsts – from white to high temperature, textured and conductive geomembranes – Solmax is reaching for fresh thinking and doing that will accelerate progress, add value, unlock new opportunities for the geosynthetics industry, our clients, our business, and our partners.  
Solmax has, with its acquisition of GSE, combined manufacturing excellence with know-how in terms of developing new products. In the last few years, we have implemented a full, formal innovation process to ensure we can identify and emerging needs and opportunities, and take ideas from the drawing board to the marketplace. Now, with the acquisition of TenCate Geosynthetics and Propex, we add highly skilled talent with different backgrounds, experiences, and perspectives. This is key to generating new ideas. 
In short, Solmax has the science and engineering, the industry knowledge, the manufacturing capability, the hands-on experience to drive innovation—across the company and the sector. But we can't do it alone; the whole sector needs to shift to a more innovation-driven mindset.  
Industry culture shift? 
Constant change in every sector is becoming commonplace and the benefits of that change are rapidly coming to light. Standing still will lose the geosynthetics industry a place in the race. Industries are converging and ecosystems are beginning to form, creating custom solutions for specific clients and industries. This opens the door to knowledge sharing, collaborative innovation, and faster adoption of more effective, high quality solutions that are customizable. 
The next few years in this industry will be exciting.